You received an invitation to an exciting event. What's next?
After reviewing the event details you can begin opting in right away by choosing  "I'm Interested", or if you wish to view all of the event details more in depth, you can choose "View more information. Finally, If you do not wish to attend the event, simply click  "I'm not interested". Don't worry, you can always change your status later. Here's an example of an invitation: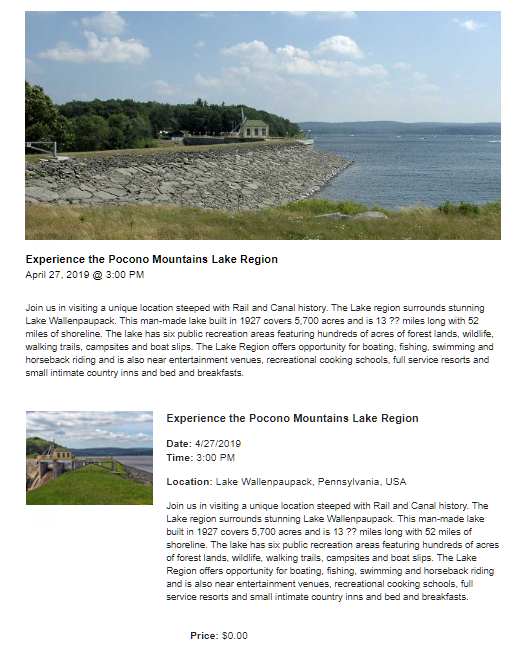 When you make your selection you will be navigated to the RSVP page where you'll have the ability to confirm your response or change it. If you wish to attend the event, simply click on "I want to attend". Once complete, click continue.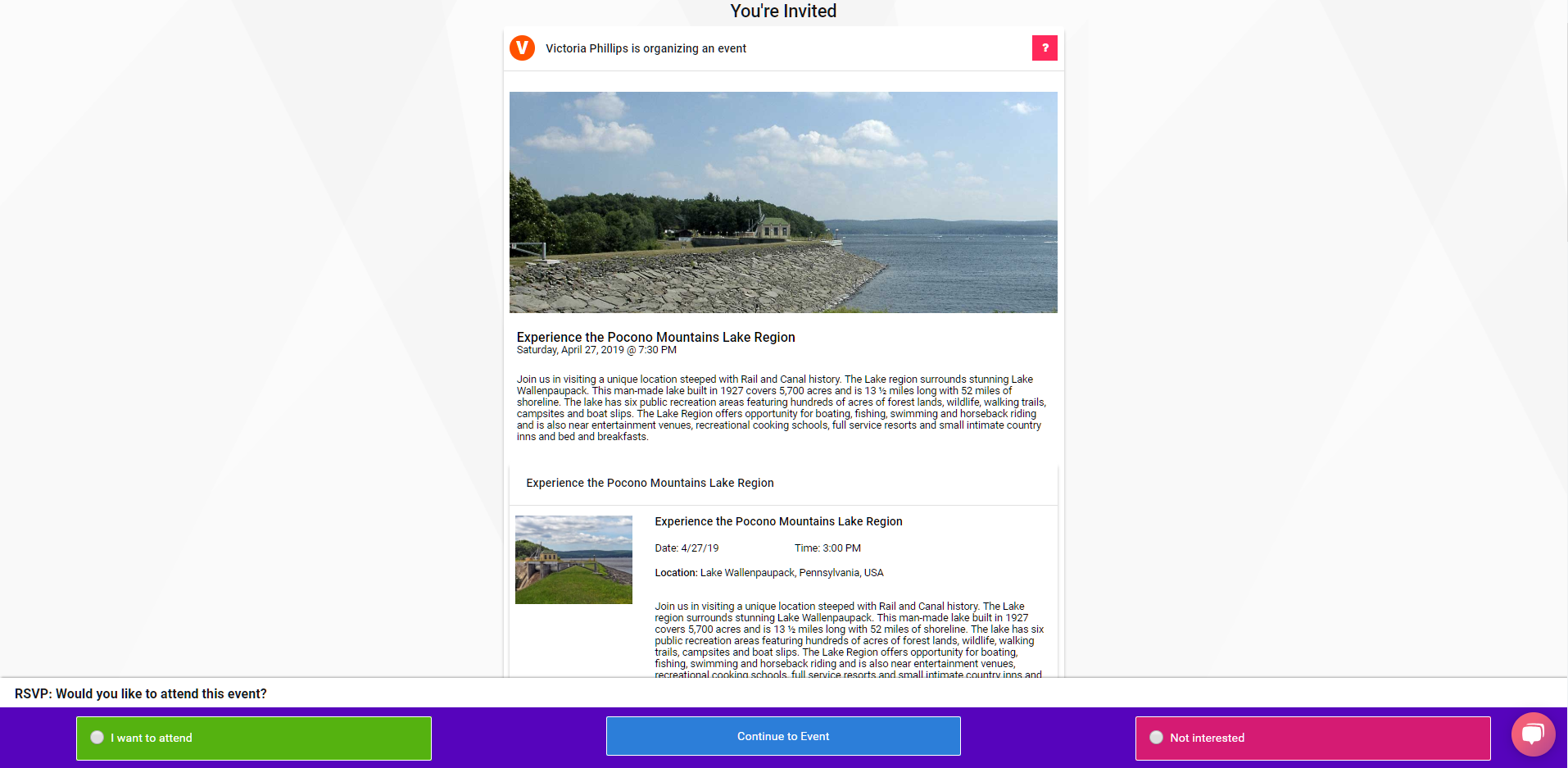 Now that you've RSVP, and have accepted attendance to the event it's time to lock in your spot by submitting a payment to the group leader. More information on submitting payments can be found here.

Want to invite guests or invite a friend? If the group leader permits it, you can additional people to your event. More about inviting guests can be found here.