Being the group leader, you have the option of sending out a post event survey to your guests who attended your event. This will give you the opportunity to find out how well you did or if another event would be a possibility.
From your "Event Overview" page, on the right side of the page you will see an collapsible accordion called "Survey". If you open that box you will click "Create New Survey".
Once you do that you will be provided a window to ask the question you would like for the survey and enter the options you would like them to choose by clicking "Add Answer Choice". If you would like them to enter their own answer, choose "Add Free Form Answer". When you are done entering the information requested, click "Save Question".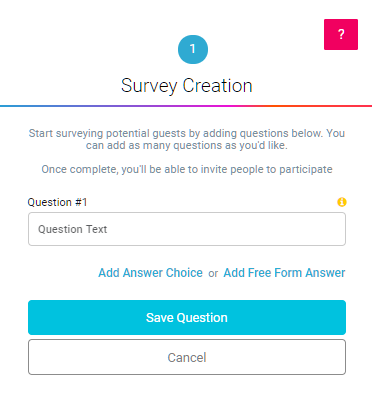 Once you enter the information, you will have the option to "Add Another Question" or "Continue to Step 3. In Step 3, you will give the survey a name and a description so your guests will understand why they are receiving this survey after the event. has ended.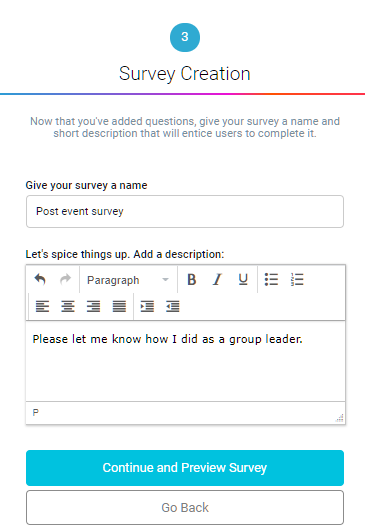 When you are done click "Continue and Preview Survey" and you will be able to view what your guests will receive. If you would like to change anything click "Go Bank" and if you are happy with the results, click "Save" and the survey will automatically be sent to any guests who have attended the event.